New Release! 'Saved by the Belles,' a Sassy Belles enovella for only $2.99!
Today is the day you've been waiting for! Blake, Vivi, and Dallas are back with one more mystery to solve...all with their typical sassy, Southern-style.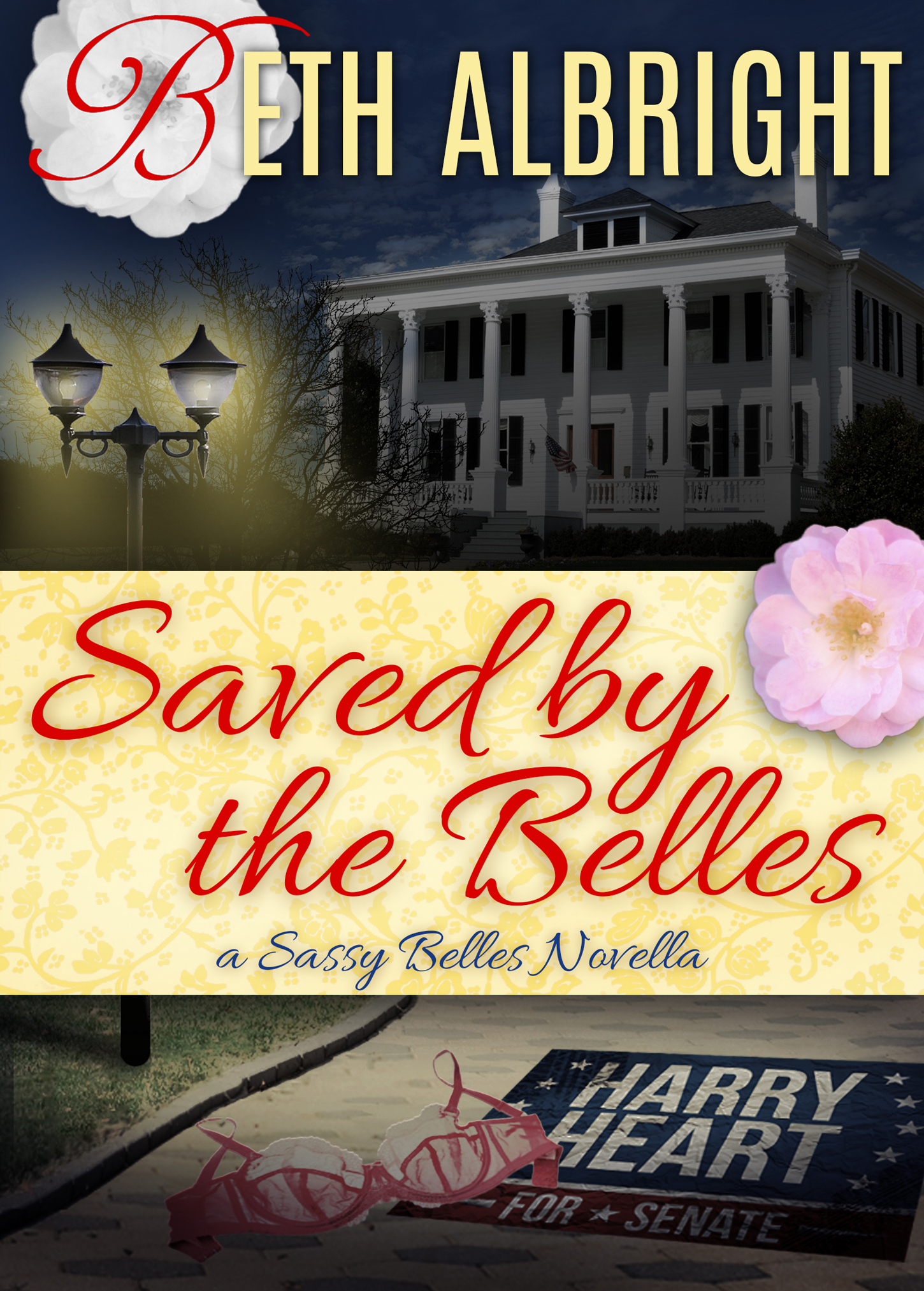 Life is finally wonderful for Tuscaloosa's Blake O'Hara Heart: a rekindled love affair with her high school sweetheart and a precious new baby on the way. But when she gets an unexpected call from Harry Heart, her soon to be ex-husband, Blake's new sweet world is turned upside down. Harry vows his love – but soon Blake discovers he is running from a sex scandal—one that could ruin Harry, the freshman senator from Alabama, and bring down Blake right along with him.
Blake is in a fix so she does what any southern woman would do: she rounds up her Sassy Belle sisters to try to prove Harry's innocence. Blake, Vivi and Dallas band together to fix this scandal and get that man back to Washington if it's the last thing they do. But Blake is running out of time. Her new baby is waiting for no one as Harry's new political career is hanging in the balance.
From a trailer-park brothel to the high-society neighborhoods of Tuscaloosa, y'all grab your best girlfriends and some sweet tea and join Blake and her girls on this twisted tale of intrigue and hilarity, southern-style.
'Saved by the Belles' is currently only available as an ebook but will soon be available in paperback through Amazon.